Katrina Anniversary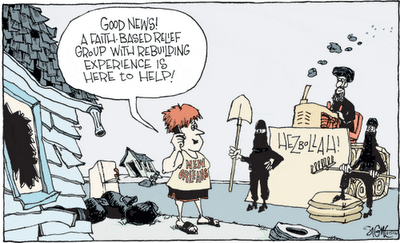 Talk about a picture being worth a thousand words. Slate has a page which displays cartoons from various publications centered on a topical issue. This is best commentary I have seen on Hurricane Katrina all day.
Bob Dylan's new gorgeous sounding album, "Modern Times" is out today. I like it on first listen, especially the production, which Dylan produced under his nom du guerre, Jack Frost. This is interesting given his comments on how bad the production is on modern albums. A few more spins are needed before final opinion is rendered. This is a good sign. If I love something immediately, I usually get sick of it before too long.
Speaking of topical: Broken levee's and the like are a common theme in American music. Bob has a few things to say on this subject on the tenth cut on the album. "The Levee's gonna break"
"If it keep on rainin' the levee gonna break
If it keep on rainin' the levee gonna break
everybody is saying this a day
only the Lord could make"