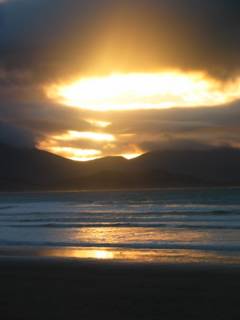 Sunset over Brandon Bay.
I was looking for some surf, ( Brandon Bay, 15 miles long has several good breaks), when the clouds broke. The wife and I bought a
house
nearby five years back and over the years I have taken many photos of the bay and Mount Brandon in the background, and it never looks the same twice. The Dingle Peninsula is renowned for its light as this photo proves.